Search. Book. Sleep. Repeat.
Exclusively for members: Book hotels at up to 25% lower prices than anywhere else. 0% comissions for hoteliers.
The hotel industry is broken
Booking a hotel is becoming more and more expensive. Hotels have to pay more and more commissions just to get in front of travellers all over the world, who complain about steep hotel room prices. No one is happy.
Bidroom is fixing it
We eliminate commissions in exchange for access to a closed community of users, who want special benefits and guaranteed lower prices. Because we don't take any commission, hotels don't have to pad their prices — ensuring you the best possible price, up to 25% lower than what you'll find on popular booking platforms today.
Lower hotel prices, more travel extras.
Unique tech
We've created a search engine that compares against all current hotel prices online. We won't redirect you elsewhere — we'll present you with the lowest price possible.
25% lower prices
Because we collaborate directly with hoteliers, we don't take commissions — which means one thing for you: lower booking rates. Hotels booked through us are up to 25% lower than what you'll find elsewhere.
Lower booking prices are just one side of the story.
Enjoy an abundance of travel and hotel extras on your travels.
Travel Extras
Aside from enjoying your hotel stay, we're constantly securing deals with companies that will make your overall travel experience that much better. Car rentals. Scooter rentals. Urban transportation. Pocket wifi. Luggage storage. Tourist attractions — and more.
Travel extras are available exclusively to Bidroom Travellers as part of your annual membership.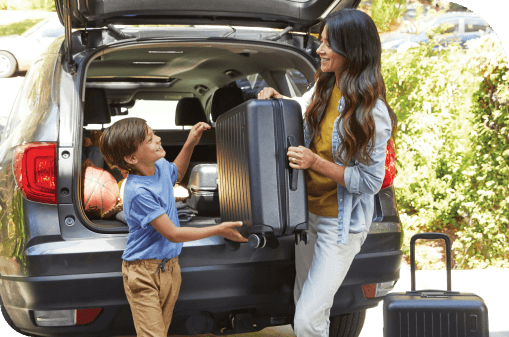 Hotel Extras
Because we collaborate directly with hoteliers, we've negotiated special extras for our members that otherwise you'd have to pay for. Late check out. Early check-in. Wifi upgrades — and more.
Hotel extras are available to Bidroom members on both Traveller and Pioneer plans.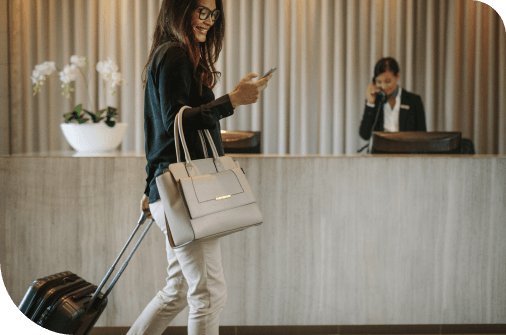 We make it easy to book your next hotel stay
Search from over 150,000 hotels worldwide
Choose your hotel at up to 25% lower than elsewhere online
Enjoy a world full of extras and travel smarter