It's Time for a More Caring and Ethical Hotel Booking Sector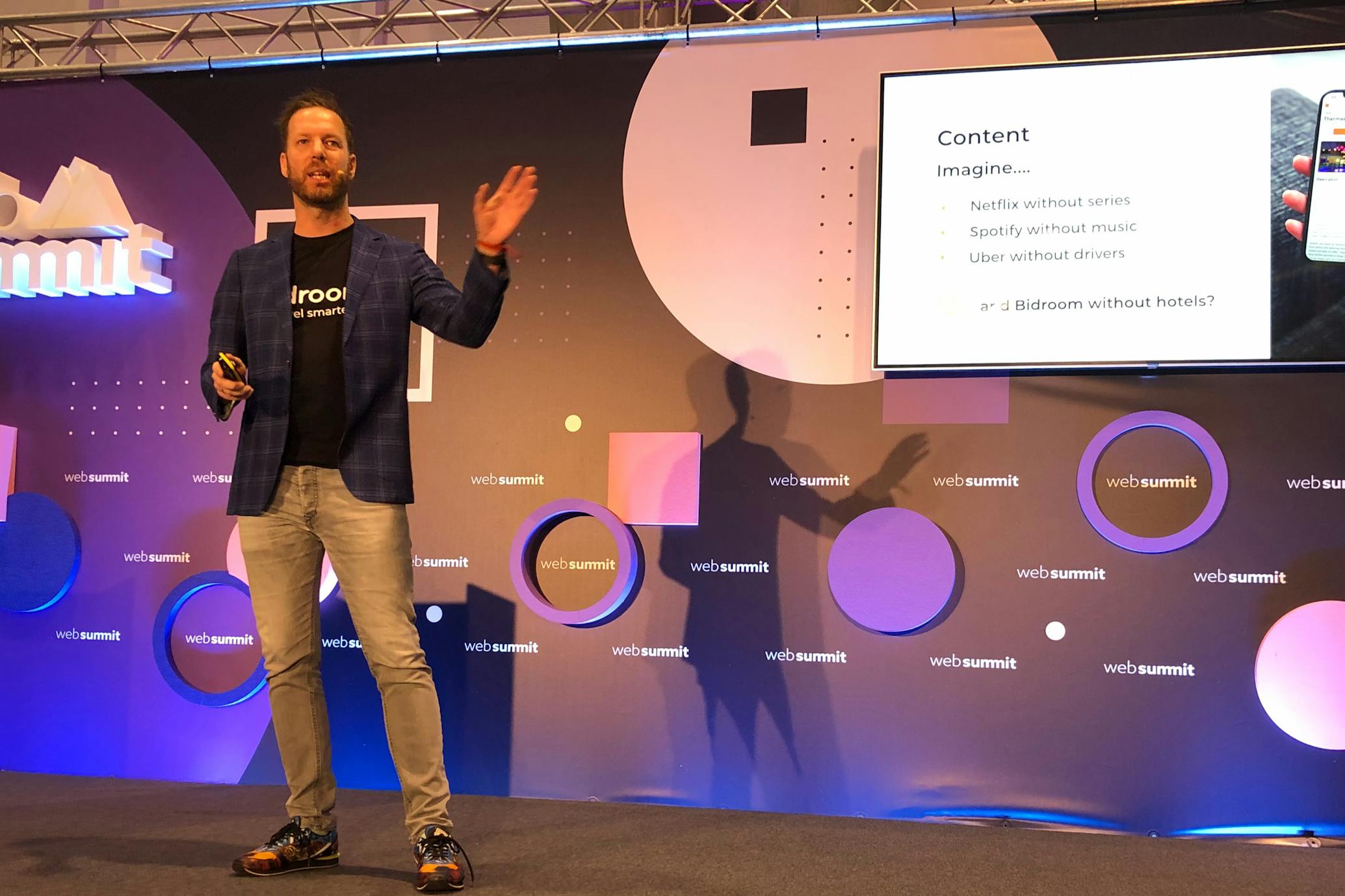 Travel brands that reflect caring values and thoughtful tourism will do well when travel returns after Covid-19, says Michael Ros, CEO and founder of Bidroom online travel community
As CEO of the new online hotel booking community, Bidroom, I believe values of caring and inclusiveness are becoming more important as the travel industry begins to emerge from the Covid-19 crisis.
As restrictions start to lift, tentative tourists will first travel domestically. They will most likely want to support local hotels, restaurants and shops. There will be a new emphasis on responsible tourism. In short, we at Bidroom believe that there will be a slower, more considered, thoughtful and caring travel industry after the lockdown.
Since Bidroom's foundation in 2016 -- long before C-19 -- our whole ethos has been to build a community of like-minded people, a community where frequent travellers (who want the best prices) and hoteliers (who don't want to pay punitive commissions), help each other on the same online platform. 
They are both in it together, helping each other.
This is how the travel industry should be after Covid-19.
I strongly believe that the travel industry -- consumers and hoteliers -- will benefit from growing beyond the exploitative, transactional 'them and us' attitude on display at very large and rich online travel agents. (One of them made a profit of €5 billion on €15 billion turnover last year -- but still asked the Dutch government for assistance to get through the Covid crisis.)
Compare that attitude to that of Bidroom. As an online travel community, Bidroom has put fair play and togetherness at the centre of our business model since we were born. We have not and will not ask the taxpayer to help us. And we have not and will not exploit any of our 150,000 hotel members who have faced room cancellations as travel demand collapsed.
Bidroom waives all fees for hoteliers in 2020
When Covid-19 started its devastating impact on the hospitality sector, Bidroom -- unlike some large OTAs -- quickly surveyed thousands of its hotel members to find out how we could help. In response to their replies, Bidroom decided to do what was best for the industry. We waived fees for all hotels who join Bidroom or will receive bookings from us in 2020. 
Hoteliers also told us that they would like to hear practical ideas about how to reduce costs, help furloughed staff and find new revenue streams. Bidroom therefore tapped into its hotel support network. With our partners we created a series of I Meet Hotel webinars full of practical advice and ideas for hoteliers, such as how to work with partners, adopt cost-saving strategies, discover new -- and sometimes unlikely -- revenue streams and prepare for the return of business.
And because Covid-19 has kept many families and friends apart, Bidroom on 13 May launched a social media competition where winners from around the world will be united with family and friends free of charge in a destination of their choice.
It is these kinds of inclusive values that have attracted influential and responsible travel brands to work with Bidroom. Green Key, Visa, Avis, IHG, Tiqets, iVisa, Passporter, AirHelp and many more have joined the Bidroom community. They are now working with us to build a better hospitality industry after Covid-19.
As we emerge from crisis, I want the 'new normal' in the hotel booking sector to look very different. The current emergency is an opportunity for us to create a better, more thoughtful and cooperative hospitality sector built on fairness.
Hoteliers and frequent travellers can join our caring travel revolution at Bidroom.com.
###
ABOUT BIDROOM
Bidroom is the world's first membership-based hotel booking platform. It has offices in Amsterdam, Krakow, Istanbul, and Paris and is on track to have over 140 employees by the end of 2020. Bidroom's fair-minded and transparent view on booking hotels and its unique, self-developed technology has gained praise in the hospitality industry worldwide since its introduction in 2016.
Since then, the company has earned many awards and accolades: Best "Grown Startup" from Hospitality Technology Forum 2019; Top Foreign Travel Startup 2018 at the Uzakrota Travel Awards; Tourism Trends Award 2018 - "IT for travel";  Startup Of The Year 2018 by travmagazine; Startup Innovation 2017 from World Tourism Forum Lucerne; Best Travel Startup of the Year 2017 from Uzakrota Travel Awards; Best Start-up in the Grown Startup category at the Hospitality Technology Forum 2019 in Zurich. Wired included Bidroom in its Hottest Startups in Amsterdam list in 2019; Forbes included it in its Eight Entrepreneurs And Their Startups That Are Shaping Travel Tech (2019)
MEDIA CONTACT
Kristian Lupinski
PR & Event Manager
E: kristian@bidroom.com
T: +31 85 888 6190