Bidroom.com secures substantial investment from billionaire, Samih Sawiris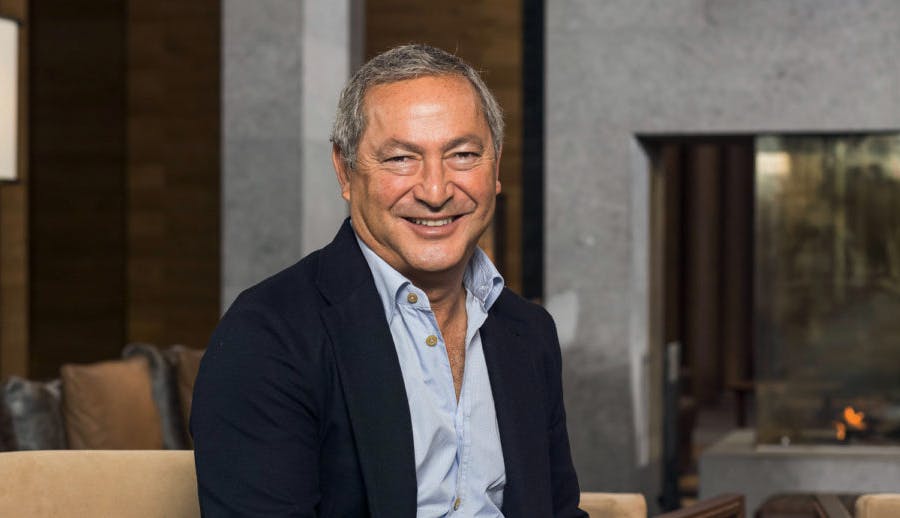 Bidroom.com announces new, substantial investment
The investor is Samih Sawiris - the founder of Orascom Development Group
The investment amount hasn't been disclosed
Amsterdam – the 12th of September 2017 – the award-winning Dutch start-up, Bidroom.com, has announced today, that it has secured substantial investment from Samih Sawiris, founder of the Orascom Development Group. This deal comes right after an investment round, which was closed in July, and included funds from a few medium sized hotel chains from the Netherlands and Switzerland, who strongly believe in the growth opportunities of Bidroom.
Coming from Egypt, Samih Sawiris is globally known for his business ventures. Orascom Development Group is a conglomerate of companies operating in many different areas, like tourism and hospitality, but with a primary business focus on developing, constructing and managing whole tourist destinations. Orascom Development Group also owns the RT / Raiffeisen Touristik Group, a group of more than 7,000 travel agencies which are affiliated to RT / Raiffeisen Touristik Group GmbH as their own, franchise or cooperation travel agencies. The group of companies of RT / Raiffeisen Touristik Group GmbH now employs around 2,000 people and generates revenues of EUR 6.0 billion.
Based on the agreement, Bidroom.com received a substantial, though undisclosed, investment, which will help fund the continued expansion of Bidroom into new and existing markets. Upscaling of domestic sales and marketing activities is part of that strategy. The funding will also be used to enhance the company's customer segmentation and data analytics capabilities, as well as the development of our unique technology.
This investment recognizes the unique and independent value proposition that Bidroom.com has. In the past months, Bidroom's market share skyrocketed in a few major European countries. Since the launch at the end of 2016, Bidroom has seen exponential growth figures and is set to become one of the largest innovations, as well as the biggest threats to the current duopolistic OTA market, which we have been experiencing in the last few years.
Commenting on the investment, Samih Sawiris, who leads Orascom Development Group, said: "We are proud to support the innovative and entrepreneurial founding team in their efforts of building a leading brand in Europe. The next phase of development will be an exciting time for Bidroom. I am happy to participate in a venture that increases the competitiveness in the market, and disrupts the status quo, leading to better prices and service both for customers and hotels."
Michael Ros, CEO of Bidroom: "We are excited that the Orascom Development Group sees our potential and wants to help us take our service to a much wider audience. We look forward to seeing Bidroom move to its next stage of development. This is a great news not just for Bidroom's employees but also for our clients – the hotels and frequent travellers."
About Bidroom.com
Bidroom.com is an online booking platform which aims to bring fairness to the hospitality industry. The hotels aren't charged any commission or fees for the bookings they receive through the platform. Instead, they are asked to give their guest a discount off the rates they have on the major OTAs like Booking.com, Expedia, Agoda or Hotels.com. The discounted rates range from 5% even up to 25%. Since the platform is membership-based, it requires the users to purchase a subscription, before they can see the room offers. The hotels don't have to be concerned with rate parity agreements, as their offers aren't public.
-----------------------
Date: 12 September 2017, Amsterdam & Kraków
For further information or press materials, please contact our Public Relations Manager:
Bartosz Bielecki
+31 (0)20 808 1338
www.bidroom.com